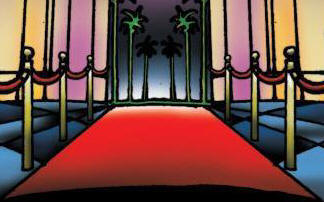 Awards Extravaganza
ESPN WIDE WORLD OF SPORTS COMPLEX
Sunday TENTATIVE Doors Open: ~ Awards Begin:
EXCITING AWARDS CONTINUALLY BEING ADDED!
Unique Awards...Make Memories
Endorsements from Sponsoring Companies for winners in various categories will also be presented and vary from year to year.
You will need your Disney ticket and awards credential to re-enter
The prepaid credentials included with your Disney Ticket purchased through Twirl Mania are REQUIRED BY ALL
for re-admittance to the Awards Extravaganza.
They will not use a park day.
Awards ceremony… Athletes MUST be in COSTUME to receive awards and have photos taken on stage at the awards ceremony.
Athletes in 'street clothes' or 'sweat suits' WILL NOT be permitted to participate on stage or in photo sessions.
Seating for Athletes: We request that all TM athletes take the FRONT ROW SEATS BY DIVISION. This will allow athletes easy access to the stage.
Please see diagram. VIPS: Coaches, Judges, Staff, Organization VIPS, Media
PHOTOS: Once awards have been presented on the Awards podium steps, please go to the Photo area for Official Awards Photos to the side of the staging area.
CAPTAIN (S) to appear on stage to receive awards. Must be in costume, stand with feet together, arms behind back, and no talking
At the conclusion (not before) of the Awards Extravaganza, score sheets will be distributed in the Auxiliary Court in aphabetical lines.
Score sheets will not be disributed until the last award is given out. Please be courteous to your peers.
REMINDER
Score sheets, Certificates and Awards CANNOT be mailed after the Championships!
Please make sure to pick them up or have someone pick them up for you.
Every
"
Champion
"
was once a
"
Challenger
"