Twirl Mania is a "One of a Kind" International Championship competition for soloists, teams, corps, High Schools, Universities, and recreational groups in the athletic arena of baton twirling, auxiliary units, pompon and dance.
TWIRL MANIA is open to Everyone, Every level, Every age, and Every organization from around the world!
It is held at the

&
ESPN Wide World of Sports®
Complex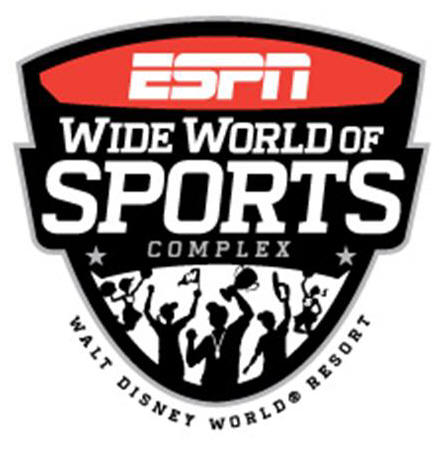 February 17-20, 2017
Twirl Mania is a meticulously detailed fun-filled weekend for the entire family. This ultimate adventure awaits you from the moment you arrive making all your fantasies a reality. The excitement continues until your last farewell…. but your magical experience will be treasured for a lifetime.
Twirl Mania enables participants and their families to purchase Disney tickets at unbelievably discounted prices, discounted Disney hotel rates for all, and the ability to choose / plan your own agenda or schedule.
Your family or group will receive
COMPLIMENTARY
transportation from the Orlando International Airport to your Disney resort and back again on "Disney's Magical Express". When you arrive in Orlando follow signs to the "Disney Magical Express" and let your journey begin. No need to worry about baggage claim and long lines as your luggage will Magically appear at your resort. Your departure is just as magical. Flight details should be given to hotel staff at the time you make your reservations.
HIGHLIGHTS
Choose to Participate, Perform, Parade and/or Compete.

Design your own schedule by choosing WHAT events and WHEN you WISH to participate. Remember… anything is possible at Disney and Twirl Mania.
Experience Spine Tingling Championships, Parades down Main Street, U.S.A.® in the Magic Kingdom® Park for soloists and teams, Workshops, Park Performances, Clinics with top instructors, Awards Extravaganza, Team & Corps Championships, Miss Twirl Mania, Coach of the Year, Choreographer of the Years, Collegiate & High School Classic, and the Twirl Mania Gold and Twirl Mania Showcase Invitational, plus a host of new awards and events for 2017!
Receive Unique Awards and participate in the "Rockin" Awards Extravaganza!
Have fun in all the Disney Parks, great outlet shopping, thousands of restaurants, see the Atlanta Braves in their pre-season training at ESPN Wide World of Sports Complex, swim, sun, meet new friends as you compete at the #1 Vacation Capitol in the World.
And last but not least…Make NEW FRIENDS competing in the sport you love!