A GREAT BIG THANK YOU!

We hope that you enjoyed Twirl Mania 2013 International Championships & all the wonderful things Disney,ESPN and Twirl Mania has to offer, plus some great memories. We appreciate all the wonderful emails, phone calls, letters and gifts we received.
We are Often Imitated, but NEVER Duplicated !
We would like to congratulate all of the athletes for their excellent performances and hard work

Mark you calendar now for next year...February 2014....Same FANTASTIC place in Sunny Florida, same GREAT location at the ESPN Wide World of Sports™Complex at the Walt Disney World® Resort and lots of NEW and EXCITING things planned by
Twirl Mania & Disney
Be sure to join us for the ONE and ONLY TWIRL MANIA INTERNATIONAL CHAMPIONSHIPS
February 14-17, 2014


A special thank you to the COACHES, PARENTS, AND ORGANIZATIONS for their support of their athletes and TWIRL MANIA

We hope, if you haven't already done so, please take a minute and give us your thoughts, ideas, suggestions for Twirl Mania 2014.
Please respond to: Twirlmania@aol.com or Twirlmania@twirlmania.com Thank you, Joyce & Ralph Perrone
Remember....it's Your Twirl Mania and we want you all to have a MAGICAL TIME
SMILES, EXCITEMENT, FUN, and more SMILES, EXCITEMENT and FUN at the
TWIRL MANIA INTERNATIONAL CHAMPIONSHIPS 2013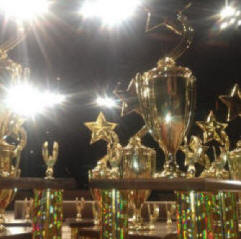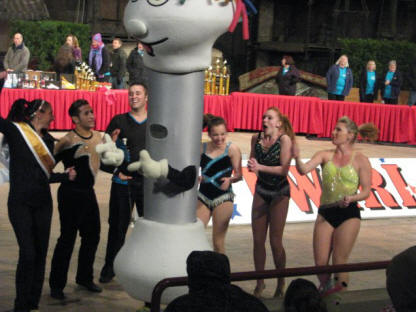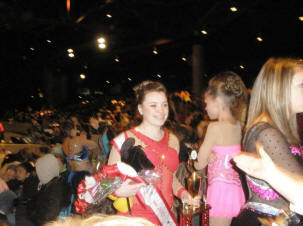 TWIRL MANIA 2013 RESULTPhotos by Gamedayphotos.com
EMAIL wdw.gameday.photo@disney.com for assistance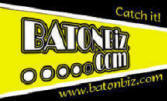 Live Streaming by BatonBiz.com
Links
Twirl Mania Freestyle / Dance Twirl Solos
Twirl Mania 2 Baton / 3 Baton Champions
Twirl Mania Duets / Photogenic / Freestyle Pairs
Twirl Mania Elite 2-Baton / Elite Strut Off / Twirl Off Champions
Coach & Choreographer of the Year / Team Crown / Best Foot Forward
Twirl Mania Showcase at Epcot®
Twirl Mania Disney Parade Champions
Twirl Mania International Teams & Teams & Corps of the Year Champions
Twirl Mania Dance Twirl Team Championships
Twirl Mania Twirl Team & Half Time High School & Collegiate Team Championships
Twirl Mania Corps Championships
2013 Twirl Mania Awards
We have listed all placements for reference, please check awards list in your brochure for awards given in each category.
TWIRL MANIA'S MOTTO
"SPORTSMANSHIP & FRIENDSHIP"
Put your Best Foot Forward

If you would like a chance for your photo to be on the TM 2014 Brochure or TM Program Book please send them in a .jpeg format to:
Twirlmania@aol.com (photos only please)
Twirl Mania ~ 321 939 3577
Twirl Mania is growing by leaps and bounds and we ask that ALL COACHES, PARENTS, AND ATHLETES E N F O R C E GOOD SPORTSMANSHIP AND PROPER CONDUCT
FROM THEIR ATHLETES AND TEAMMATES. REMEMBER...YOUR ATHLETES AND PARENTS REPRESENT YOUR GROUP!